Students, faculty and community members packed the Constitution Room for the Organizing for Power event on Oct. 27.
Jordan Flowers, co-founder of Amazon Labor Union; Jamie Edwards, president of Trader Joe's United; and Travis Glenney-Tegtmeier, a worker-organizer for Starbucks Workers United in Corbin's Corner spoke about their successes and the difficulties organizing their workplaces during this new wave of union organizing.
About 200 people attended the event at CCSU. The event was also livestreamed and can be watched here and here (the stream cut off so there are two links).
All three organizers spoke about how the COVID-19 pandemic, and a lack of support or caring from their companies, spurred their interests in unionizing.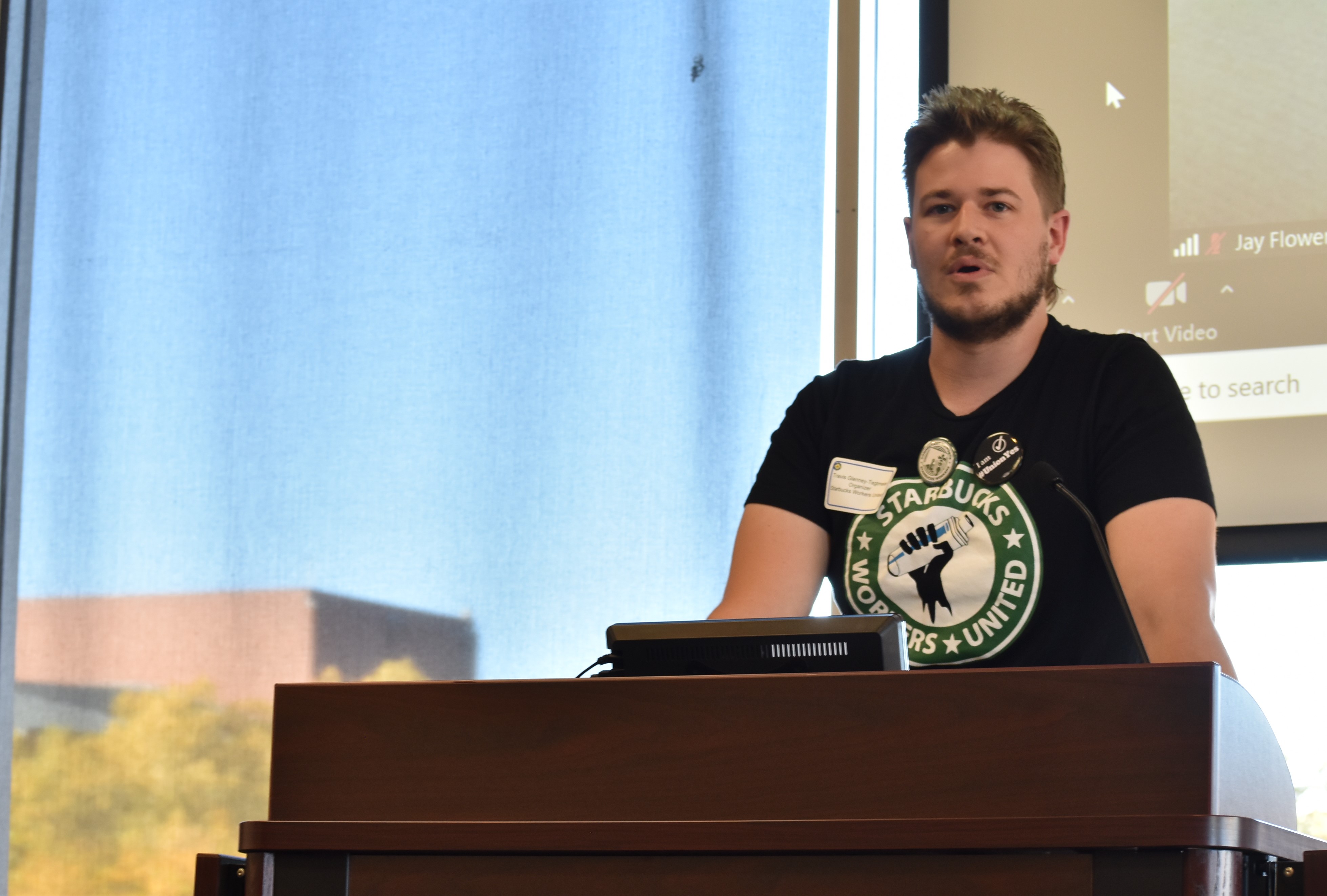 At Starbucks, some workers who were immunocompromised were forced to quit to protect themselves, Glenney-Tegtmeier said. At Trader Joe's, workers weren't allowed to wear masks or gloves because it could scare customers. And at Amazon, many people were forced to work even after getting COVID, and those who filed for disability were fired.
"We're all told that what we're given is enough and what we have given isn't enough … the reality is, we've given all we can and then some," Glenney-Tegtmeier said. "It's time for the slices of the American pie to be cut more equally."
All three followed fairly traditional organizing paths of talking to workers outside of work and keeping things private. For some, a lack of understanding of unions was a hurdle. For others, it was getting outside their comfort zones to have those difficult organizing conversations. At Amazon, Flowers and other organizers waited for workers at bus stops and gave out food and swag to build camaraderie and trust.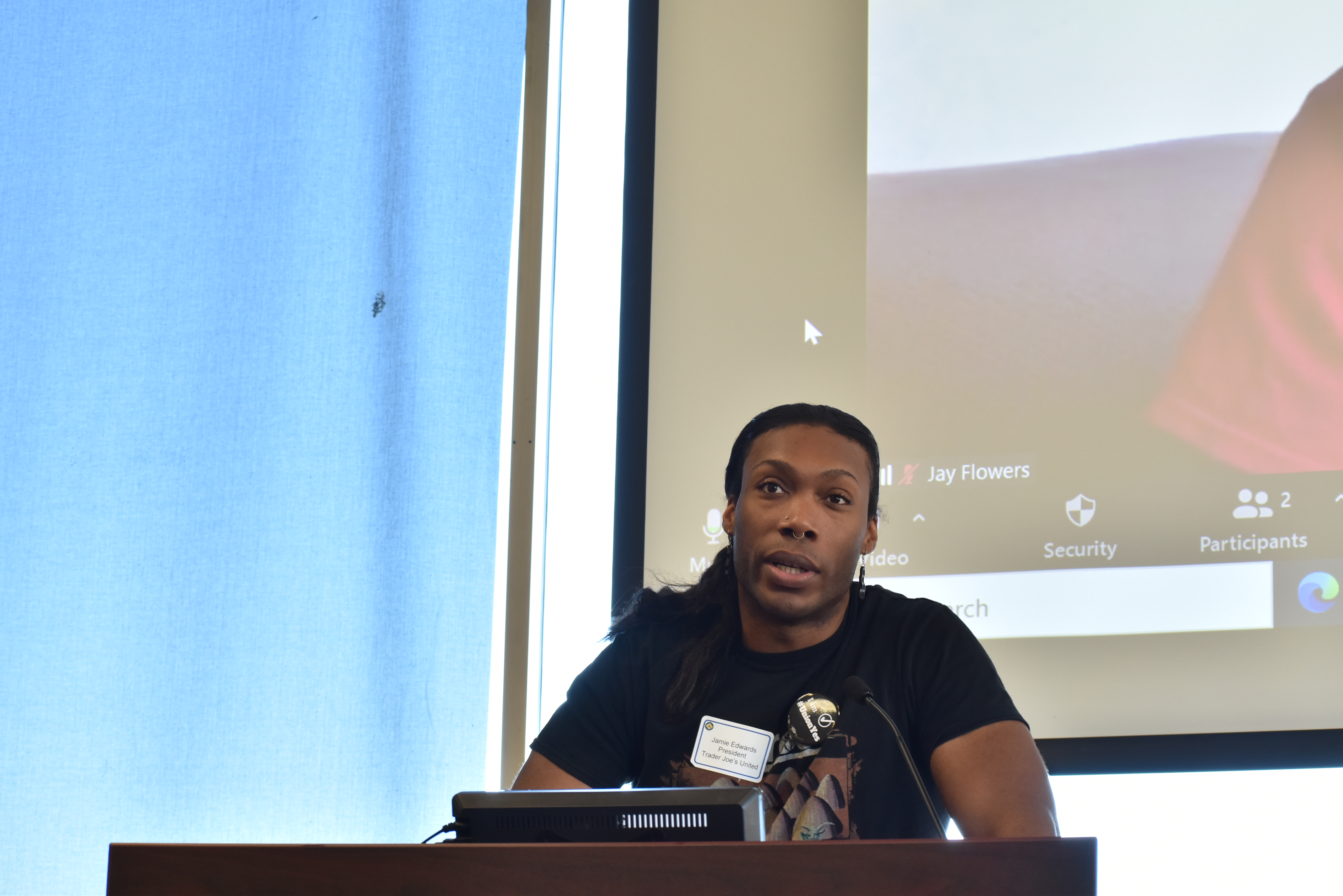 All three experienced some amount of pushback. District and regional managers started showing up more often at both Starbucks and Trader Joe's. There were captive audience meetings, intimidating one-on-ones, and many potential labor law violations.
"We filed a lot of unfair labor practices against [Trader Joe's], so pretty soon the government will be educating them," Edwards said.
Now, what some would say is truly the hard part begins. All three unions are now organized and ready to bargain a contract. They know the anti-union tactics will continue, but they're confident that they'll win the fight in the end.
"Now we're back at the bus stop" and talking with workers, Flowers said. "We're going to continue to fight until we get a contract."